Join OnSite Gas at the FabTech Expo Trade Show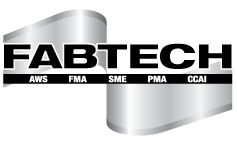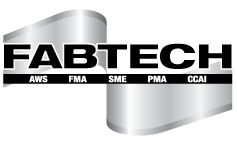 OnSite Gas Systems is proud to join more than 1,200 other exhibitors at the biggest metal-forming, fabricating, welding, and finishing trade show in North America: FABTECH. This year's show will play out across more than 550,000 square feet's worth of the Las Vegas Convention Center, November 16 to 18. We are eager to take part in the proceedings, which are expected to draw more than 28,000 attendees.
For more than 30 years, FABTECH has brought together manufacturers, suppliers, and customers in celebration of cutting-edge metalworking and its endless applications.
Sponsored by the Fabricators and Manufacturers Association, SME, and other organizations, FABTECH showcases the latest innovations in the realms of forming, fabricating, welding, and finishing. The FABTECH show floor is always a dazzling display of machinery with plenty of genius on full display.
And with over 100 educational seminars offered at FABTECH, there's a variety of knowledge-swapping as well. With the addition of expert panels, happy hours for networking, a contest between high school and college welding students ("Welders Without Borders: Welding Thunder Team Fabrication Competition"), and a keynote address by legendary boxer Sugar Ray Leonard to kick things off, FABTECH promises to be an exciting and edifying few days.
OnSite Gas Systems technology helps power industrial metalworking operations all over the world, which is why we're always excited to participate in FABTECH. Our Pressure Swing Adsorption (PSA) nitrogen generation systems allow precise and controlled atmosphere needed for laser cutting and laser welding to proceed without the deleterious impacts of oxygen. OnSite Gas nitrogen generators are perfect for kilns, furnaces, autoclaves, and other curing facilities, preventing oxidation of metals and rendering quicker, more consistent resin curing. And our 95% and 99% oxygen PSA generators are ideal for oxy-acetylene cutting and welding purposes.
OnSite Gas Systems products help eliminate the inconvenience, expense, and inefficiency of wrangling cylinders or purchasing gas in bulk. And we customize our nitrogen and oxygen generators for any industrial setting or operational scale. With a custom-built, on-site gas-generation system integrated into your process, you save time, hassle, and money. You also avail yourself of state-of-the-art technology. OnSite Gas generators deliver the exact gas purity you require, the ability to fine-tune and adjust the atmosphere of your workspace, and the means to scale up and expand with ease.
Check our full array of OnSite Gas Systems metalworking and heat treating offerings here, and don't hesitate to touch base with us if you have any questions. We're always eager to discuss how our products can enhance your business. And hopefully we'll have a chance to meet you in person in Vegas for the 2016 FABTECH trade show.
https://www.onsitegas.com/wp-content/uploads/2016/10/FABTECH_2016_NEW.gif
144
237
Onsite Gas
https://www.onsitegas.com/wp-content/uploads/2020/07/onsite-logo3-300x71.png
Onsite Gas
2016-10-17 07:47:41
2016-10-17 07:47:41
Join OnSite Gas at the FabTech Expo Trade Show