On-site Nitrogen Generator Benefits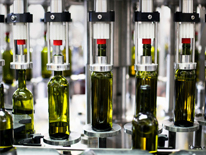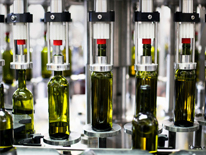 Our investment in continuous innovation ensures that we can provide our clients with the highest quality on-site nitrogen generators and nitrogen filling stations available. We offer our clients convenience in that our on-site generators can provide them with up to three different purity levels, all from the same machine. In addition, PSA systems can easily be integrated with current liquid systems.
On Site Gas Systems -On-Site Nitrogen Generators Offer Convenience
Easy installation and maintenance – our nitrogen generators that we offer our clients are easy to install.
Flow rates – from 10 to 75,000 SCFH.
Purity levels – ranging from 95 percent to 99.9995 percent.
Unlimited supply of nitrogen – our clients no longer have to worry about running out of nitrogen in the middle of a project because our on-site nitrogen generators offer them an unlimited supply of nitrogen. Tanks can easily be refilled via the nitrogen filling station.
An easy to use touch screen control – allows clients to set purity levels, view operation diagrams, trouble shoot diagnostic issues and follow maintenance schedules.
One versatile machine – offering three different purity levels.
A completely automatic system – the On Site Gas Systems on-site nitrogen generator automatically begins to produce nitrogen when it senses a downstream demand.
Reliable – for more than two decades, our systems have been operating in some of the most inaccessible locations around the world.
Our On-Site Nitrogen Generators Are Economical
Producing nitrogen on site provides our clients with substantial savings when compared to the costs associated with purchasing cylinders, bulk or dewars.
The elimination of delivery fees, long term contracts, tank rental costs and price increases allow for a fast return on investment. On average, our systems pay for themselves in less than 18-months.
Operating costs associated with On Site Gas Systems on-site nitrogen generators are minimal due to limited maintenance and a low air-to-nitrogen ratio.
On Site Gas Systems On-Site Nitrogen Generators Are Expandable
When our clients want to expand their systems, they can take advantage of our equipment expansion/return program.
On-Site Nitrogen Generators Are Flexible
Current liquid nitrogen systems can be replaced or augmented with an on-site nitrogen generator from On Site Gas Systems; furthermore, our on-site nitrogen generators are portable.
Although We Offer Our Clients the Option to Purchase a Generator Outright, We Also Have Lease/Rental Options Available
Instead of using capital to purchase a nitrogen generator outright, some clients choose to lease/rent their on-site nitrogen generators; thus, allowing them to write off the cost of their generator as an operating expense.
Custom Designed Systems
At On Site Gas Systems, we design systems to meet the specific needs of each client. When creating custom designed systems, we know that experience is key: Our customers know they are in good hands at On Site Gas Systems because some of our technicians have been working with us for decades.
At On Site Gas Systems, our philosophy is keep simple processes simple, while making complex processes less complex. Contact us today to learn more about our on-site Nitrogen Generators and nitrogen filling stations.
https://www.onsitegas.com/wp-content/uploads/2016/04/iStock_000013968744_Large-600x450-1.jpg
155
206
Onsite Gas
https://www.onsitegas.com/wp-content/uploads/2020/07/onsite-logo3-300x71.png
Onsite Gas
2016-04-08 07:12:37
2020-11-12 17:12:44
On-site Nitrogen Generator Benefits