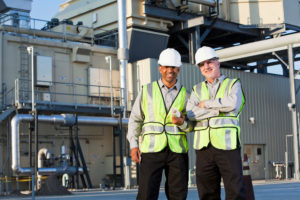 At On Site Gas, we are dedicated to providing our clients with quality gas generating systems and superior customer support. Our experienced technicians also help our clients maintain their systems to ensure accuracy and increase the life of the system itself. Properly maintained nitrogen generating systems from On Site Gas can continue generating nitrogen for decades to come.
We offer:
Maintenance contracts
Complete installation support services for our nitrogen generating systems
Continued support of existing and new generators (service and spare parts for nitrogen generators are available on request)
Annual Maintenance Program Kits that contain all the replacement filters the system needs for a year
Maintaining Your Nitrogen Generating System from On Site Gas
To keep any nitrogen generating system working efficiently, maintenance checks are essential. For most nitrogen generators, maintenance should be performed every six months; however, as systems will vary, we do encourage our clients to check their nitrogen generator system's specific manual to verify the recommended operating procedures.
How to Maintain Your Nitrogen Generating System: An Overview
While we do offer our clients maintenance services, we realize that some of our clients may choose to perform their own maintenance tasks. For this reason, we have outlined the general maintenance process for nitrogen generating systems below.
1. Clean the Equipment
Using a damp cloth, clean the equipment: Be sure to avoid contact with the nitrogen generator system's electrical components.
2. Check Status Gauges/Indicators
On the front of the nitrogen generator there is a control panel. Check the status gauges/indicators to make sure the nitrogen generating system is working properly. Ensure the nitrogen generating system has no leaks and check the quality of the inlet air.
3. Shut the Unit Down
Following the guidelines in your nitrogen generating system's maintenance manual, shut the unit down.
4. Change the Nitrogen Generating System's Filters
Many nitrogen generator systems require a combination of carbon and coalescing filtration. To change these filters, follow the instructions in your nitrogen generator system's manual.
*Discard the filter elements according to the waste disposal procedures utilized by your company.
5. Restart the Nitrogen Generating System
Once you have changed the filters you can restart the equipment. Again, check your nitrogen generator system's manual to ensure you follow the proper start-up procedure for maintaining your nitrogen generator.
Every Three Years – Oxygen Sensor and Valve Replacement
Typically, your nitrogen generator's oxygen sensor needs to be replaced every three years. Of course, the frequency will depend on the number of hours the nitrogen generator is generally in use. We do recommend that one of our experienced service technicians perform this procedure for you.
Properly maintaining your nitrogen generating system will ensure you receive a constant supply of clean nitrogen gas now and for years to come.
Our nitrogen gas generating systems are used all over the world, even in the most remote locations, as well as in areas known for their extreme weather variances. If you are interested in learning more about our nitrogen generating systems, nitrogen cylinder filling stations and oxygen generating systems, contact us> today.
https://www.onsitegas.com/wp-content/uploads/2016/05/HOW-TO-PROPERLY-MAINTAIN-A-NITROGEN-GENERATOR-scaled.jpg
1707
2560
Onsite Gas
https://www.onsitegas.com/wp-content/uploads/2020/07/onsite-logo3-300x71.png
Onsite Gas
2016-05-31 08:11:38
2016-05-31 08:11:38
HOW TO PROPERLY MAINTAIN A NITROGEN GENERATOR