On-site Nitrogen Generators: Ideal for Winemaking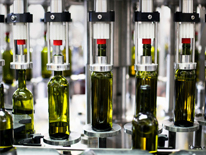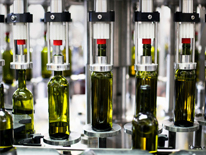 Today it's common practice to use inert gas during winemaking, but questions remain as to the correct use of nitrogen during the process. When wine is exposed to oxygen, its quality, stability and longevity are negatively affected. For this reason, winemakers use nitrogen in the ullage of wine containers to avoid oxidation, which leads to spoilage. Due to wine's low solubility, nitrogen is the preferred inert gas for the winemaking process.
Nitrogen's ability to eliminate oxygen prevents it from affecting the quality of the wine. And using nitrogen gas from a nitrogen generator from On Site Gas Systems can eliminate concerns related to oxygen exposure throughout the winemaking process.
Nitrogen Gas in Winemaking
Prolonged exposure to oxygen causes wine to turn into a vinegary substance, which is created as oxygen converts ethyl alcohol in wine to acetic acid. Winemakers use nitrogen at multiple points during the winemaking process to prevent this degeneration from occurring.
Use a nitrogen generator to prevent oxygen exposure throughout the winemaking process for:
Flushing: Nitrogen collected by generator is used to flush filter housing pumps, hoses, and to fill bowl directly before bottling begins.
Blanketing: Nitrogen from generator is applied to a vessel as a means to displace oxygen in the headspace of partially filled barrels, tanks, or bottles.
Sparging: This process refers to the practice of applying nitrogen from generator in the form of extremely small gas bubbles. This process removes any oxygen the wine has dissolved.
Specific Uses for Nitrogen Use During WineMaking Process
Nitrogen is used during bottling, transfer, and storage. By forming a nitrogen blanket during bottling, contact between oxygen and the surface of the wine is reduced, which prevents the development of bacteria and other microorganisms.
Transferring Wine
When preparing to move wine between containers, preventing exposure to oxygen requires flushing out hoses and blanketing the vessels by pumping nitrogen through them. Wine may also need to be sparged to remove any extant oxygen.
Topping
This process replaces evaporated wine by flushing nitrogen into the barrel's ullage. At this stage of processing, nitrogen will blanket wine to eliminate oxygen.
Bottling
When bottling wine, oxidation is a concern due to turbulence when mixing wine and air during the filling process. To ensure the integrity of wine, it is essential to flush bottles with nitrogen before and after filling.
Nitrogen generators from On Site Gas Systems provide cost effective and efficient solutions for manufacturers to prevent oxidation during the winemaking process. On-site nitrogen generators eliminate the need for expensive contracts, as well as handling high pressure nitrogen cylinders.
On Site Gas Systems nitrogen generators are safe, reliable, and easy to operate. And they allow you to generate nitrogen on-site so you will never run out of nitrogen again.
Our systems are used all around the world, including remote locations with harsh climates. If you are interested in learning more about the innovative nitrogen generators we offer or our "try before you buy" program, or if you want to know more about the benefits of a custom-designed nitrogen generator, contact On Site Gas Systems today.
https://www.onsitegas.com/wp-content/uploads/2016/04/iStock_000013968744_Large-600x450-1.jpg
155
206
Onsite Gas
https://www.onsitegas.com/wp-content/uploads/2020/07/onsite-logo3-300x71.png
Onsite Gas
2016-08-08 07:17:46
2016-08-08 07:17:46
On-site Nitrogen Generators: Ideal for Winemaking