Why All Marine Vessels with Medical Facilities Need an Oxygen Filling Station Onboard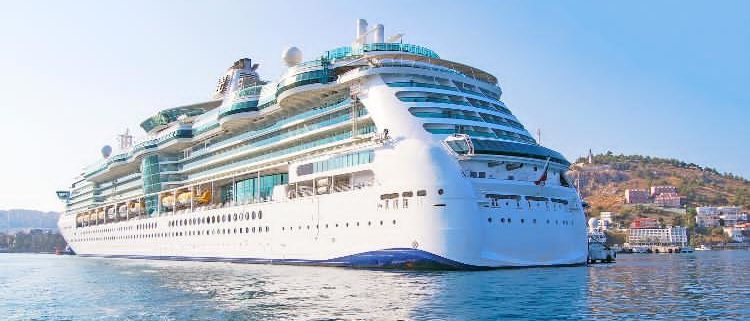 From private yachts to cruise ships, if there is a medical facility onboard a marine vessel, then an oxygen filling station is a must. With the USP 93 oxygen generators from On Site Gas Systems, both commercial and personal facilities can be sure that when there is a medical emergency they will have the oxygen supply required to keep the patient healthy.
About Our Oxygen Filling Station
Our newest oxygen filling station is the O-7-FS-T, which is both an on-site oxygen generator and oxygen cylinder refill booster in one. Everything needed is contained in one inconspicuous cabinet, including the mufflers, air compressor, sieve beds, oxygen sensor, oxygen tank, human machine interface (HMI), and a programmable logic controller (PLC). This oxygen filling station can withstand a wide variety of indoor temperatures and does not produce condensation even in a 90% humidity level, making it an ideal option for marine applications.
Benefits of an Oxygen Cylinder Refill Machine for Marine Applications
If your ship is still relying on oxygen cylinder delivery, then you are wasting valuable time and money and putting your patients at risk. With an oxygen filling station, you never have to worry about running out of oxygen. You will also experience these benefits:
Fill Cylinders Quickly – With this advanced oxygen generator and oxygen tank refill station, you can effectively fill cylinders at a rate of 6 LPM up to 2200 PSI.
Eliminate the Need to Load/Unload Cylinders– Having to load and unload oxygen cylinders from a ship can be a complicated and time-consuming task. You not only have to arrange for the deliveries, you have to worry about storing the filled and empty cylinders within your limited square footage.
Get Oxygen No Matter Where You Are – With an oxygen filling station aboard your ship, it doesn't matter if you are in the middle of the ocean or docked on an unknown shore, you can get USP 93 oxygen required for safe use.
Know You Have a Reliable Oxygen Supply – Whether you have five people onboard or 5,000, you don't want to have to worry about running out of oxygen when it becomes a life or death situation. With an oxygen generator and filling station, you have unlimited oxygen tank refills so that every patient can be treated properly and swiftly.
If you have a medical facility onboard your marine vessel, you don't want to take any chances with cylinder delivery. Trust On Site Gas Systems to provide you with the oxygen you need for peace of mind. To learn more, contact us now.
https://www.onsitegas.com/wp-content/uploads/2018/04/marine.jpg
443
750
Onsite Gas
https://www.onsitegas.com/wp-content/uploads/2020/07/onsite-logo3-300x71.png
Onsite Gas
2018-04-06 22:56:35
2018-04-06 22:56:35
Why All Marine Vessels with Medical Facilities Need an Oxygen Filling Station Onboard