How To Choose A Nitrogen Generator Manufacturer For Your Application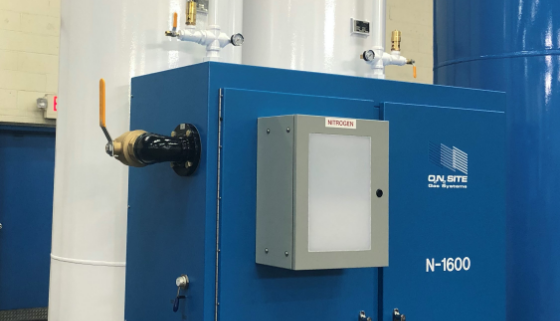 Nitrogen generators are a valuable asset to many industries that find nitrogen gas necessary to conduct their daily operations. These industries range from food processors and pharmaceutical companies to aerospace and offshore drilling. Nitrogen generation boasts a variety of benefits that outweigh traditional liquid nitrogen delivery and storage. For example, nitrogen generators have fewer safety hazard precautions, are more cost-effective, and produce less of a carbon footprint on the environment.
But once your business decides to invest in a nitrogen generator, what are your first steps in finding one? What is your business looking for, and what indicates a reliable nitrogen generator manufacturer?
Seeking out Nitrogen Generator Manufacturers
You should look for a nitrogen generation manufacturer that has been in business for over 30 years and has provided thousands of units that are used worldwide. They should also be experts in both pressure swing adsorption (PSA) and membrane nitrogen generation technology. Choosing the correct system is important to ensure the needs of your applications are met.
Be sure to ask your prospects where and how their nitrogen generators are being manufactured. It might sound like a strange question at first, but it is necessary before making this kind of long-term investment. Are they domestic or imported? What country are they coming from? Nitrogen generators from China usually have pressure valves and electrical parts that do not pass North American regulation standards. You should also look for a manufacturer that is ISO certified as this is the only way to ensure you receive the highest quality product.
At On Site Gas, our expert technicians understand these types of environments and much more, including nitrogen applications for beer and winemaking, glass blowing, and even the military. As a leading authority on nitrogen generators, we have been providing quality service since our founding in 1987. All of our products at On Site Gas are proudly made right here in the United States, and our factories are fully ISO 9001 and ISO 13485 certified, so you can rest easy knowing that they meet or exceed industry quality and safety requirements.
Your First-in-Class Nitrogen Generator Manufacturer
Is your company ready to make the switch to a nitrogen generator? On Site Gas has designed mission-critical applications for our clients in many industries. Our knowledgeable staff can help you incorporate the specifications needed for a quality nitrogen generation system that is tailored for your manufacturing operations. All of On Site Gas Systems' products are precision-engineered, first-rate quality, made in the USA, and ISO certified.
Do you already have specifics in mind? Request a quote now or contact a member of our customer care team to get started.
https://www.onsitegas.com/wp-content/uploads/2022/03/PSASystem.png
660
560
Onsite Gas
https://www.onsitegas.com/wp-content/uploads/2020/07/onsite-logo3-300x71.png
Onsite Gas
2022-03-31 11:20:49
2022-03-31 11:20:49
How To Choose A Nitrogen Generator Manufacturer For Your Application