How Food-Grade Nitrogen Helps Package The Foods At Your Table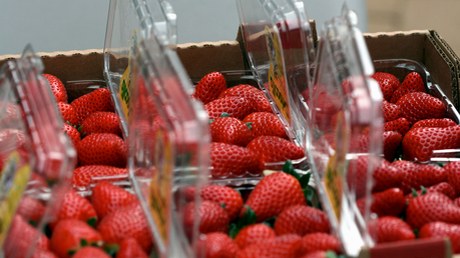 Proper packaging enables food to be bagged and transported long distances without spoiling. Often, food packaging is reliant on nitrogen for preservation purposes. Many foods are packaged with nitrogen inside, including dried fruits and chips. Whether you're a curious consumer or starting a food packaging business, here's what you need to know about food-grade nitrogen.
What Is the Benefit of Using Food Grade Nitrogen in Food Packaging?
Bacteria will grow and thrive on organic material when exposed to oxygen. When food is exposed for a long time to oxygen, it will deteriorate quickly. Its color, flavor, scent, and structural integrity will all begin to break down when exposed to oxygen. This means that any piece of food will spoil quickly if it is sealed into a package with oxygen.
When oxygen is eliminated from the package, the growth of bacteria slows down dramatically. To protect the food from spoilage, oxygen is replaced with nitrogen.
What Is Nitrogen Flushing?
Nitrogen flushing is a technique where nitrogen is blasted into a package containing food and oxygen. The nitrogen displaces the oxygen, then the package is sealed with the nitrogen inside.
Is Nitrogen Flushing Safe?
Nitrogen flushing is completely safe. Many foods are packaged this way. Nitrogen is a non-toxic gas that's already found in the earth's atmosphere. Nearly 80% of the air that we breathe is nitrogen. This odorless gas does not harm food, is safe to breathe once the package is opened, and prevents food from spoiling when it's sealed in the bag.
Nitrogen Helps Protect Food In More Ways Than One
In addition to stopping food from going bad, nitrogen does one more thing to protect food when it's sealed in the package. Delicate foods like chips are easily crushed in transit, but nitrogen creates a pillow inside the package to stop chips from being pulverized.
How to Produce Nitrogen Food Packaging
Generally speaking, there are two ways for food packaging companies to obtain nitrogen. They can either deliver their nitrogen through an outside source (often in cylinders) or generate their nitrogen with an on-site nitrogen generator.
Nitrogen cylinders have many disadvantages over nitrogen generators. Cylinders must be delivered regularly to keep up with production. When supply chain problems occur, cylinders may not be delivered according to the schedule. This can lead to a halt in production, resulting in lost profits. Cylinders can also take up a lot of space. In addition, pressurized cylinders can be dangerous when not properly handled.
Nitrogen generators, by contrast, produce a nearly limitless supply of nitrogen without any of the supply chain considerations that can occur with cylinder delivery. Nitrogen generators take up less space and, unlike pressurized cylinders, do not have the associated risks.
Benefits of an On-Site Nitrogen Generator for Food Packaging
There are many benefits of packaging food with nitrogen from a generator. Here's what you should consider as you're trying to decide whether to purchase a nitrogen generator for your food packaging business:
Cost-effective. Once the small initial investment is made for purchase and installation, nitrogen generators have very few associated costs. This is very different from nitrogen cylinders, which represent an ongoing cost. In fact, as the business increases production, the amount spent on cylinders also increases, naturally limiting business growth and taking a chunk from the profits that would otherwise be made.
Reliable. Compared to nitrogen cylinder delivery, a nitrogen generator is a reliable nitrogen source. Any time your business is dependent upon a third-party provider, you're subject to whatever problems may affect that third-party provider. In the event that a cylinder delivery is delayed or even canceled, your business will be left searching for a new nitrogen source. By comparison, a nitrogen generator is always available and, if properly maintained, a consistent nitrogen source.
Energy-efficient and sustainable. Whereas nitrogen delivery from a third-party provider depends upon fossil fuels to deliver, a nitrogen generator is a clean and energy-efficient way to produce the nitrogen needed on-site.
Need Nitrogen for Your Food Packaging Company? Contact On Site Gas
On Site Gas is a trusted name in nitrogen generation. We provide quality nitrogen generators to businesses in food packaging, medical and chemical industries, and more. To learn more about obtaining a nitrogen generator for your food packaging company, contact us today.
https://www.onsitegas.com/wp-content/uploads/2023/03/straw_clamshells.jpg
258
460
Onsite Gas
https://www.onsitegas.com/wp-content/uploads/2020/07/onsite-logo3-300x71.png
Onsite Gas
2023-03-27 07:15:19
2023-03-27 07:15:19
How Food-Grade Nitrogen Helps Package The Foods At Your Table